We are the union of 5 cycling destinations in the province of Huesca that together we add more than 280 trails with more than 10,000 km to cycle. We have been a consolidated destination for more than 5 years and we have more than 350 companies specialized in welcoming cyclists.
We share the same philosophyand vision of how a cycling destination should be, focusing on sustainability, the creation and maintenance of traditional paths, the economic development of our areas and the promotion of cycling among young people.
We join together to be better, stronger and to offer all cycling lovers the best cycling trails in the Pyrenees and Pre-Pyrenees of the province of Huesca in Spain.
We love traditional paths. We have recovered more than3,300 km of trails. We like research, its valorization and its maintenance. We recover the legacy of our ancestors to give back its use for tourism. We believe that all paths should be shared by hikers, horse riders and cyclists. We also like to create downhill and cross-country trails as well as pump tracks, as we consider them necessary for all cycling disciplines and to promote this sport among the youngest with suitable facilities. But traditional paths are our distinguishing feature. Historical and unique paths that we want to recover, preserve and give value to.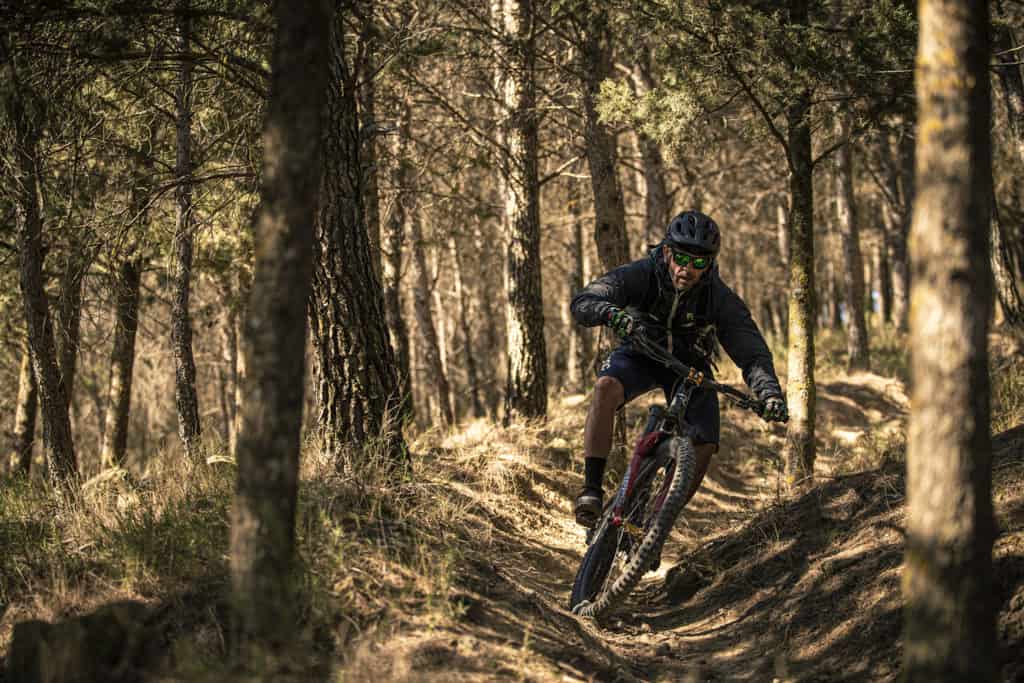 We work to improve the coexistencebetween users in the countryside because we believe that it is possible to share the same area respectfully, but as long as the bicycle is respected among these uses. We meet with town councils and local groups of hunters, livestock breeders and farmers to solve conflicts and even create applications such as Ztrails that help users to know where there are people hunting or even incidents affecting wildlife.
We have organised conferences to think about cycling tourism and sustainability and we try to maintain a constant communication with local and regional governments to defend the promotion of cycling and the compatibility of our activity with the natural conservation of our mountains.
In addition, cycling schools have been set up in all our destinations to promote this sport among the youngestcyclists. We organise cycling trips, guiding them and setting up teams for competitions as we are aware that without generational shifts, there is no future.
Our experience in managing destinations and sharing problems with users and groups has taught us that we must ride respectfully on our routes in order to be respected as a group.
Here are some of our good practices that we recommend and ask cyclers who come to visit us to comply with: